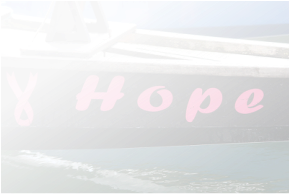 ​​​​​Welcome to Abbey Medical
Centre
Abbey Medical is a fully operational Family Practice
Abbey Medical Centre is an integral part of the North Oakville Family Health Group
We are excited to announce that our family is GROWING


Dr. George Iskander is accepting new patients.

Please tell all your friends and family to call and book their appointment for a meet and greet !!!
Contact us by email: admin@abbeymedical.ca
Call us (905)-815-9090
ATTENTION ALL PATIENTS
WE WOULD LIKE TO ASK YOUR CONSIDERATION FOR PUBLIC SAFETY .
WE ASK EVERYONE TO WEAR A FACE MASK
IF YOU ARE EXPERIENCING
FLU LIKE SYMPTOMS, HIGH FEVER, COUGH, HEADACHE, PINK EYE, LOSE OF SMELL OR TASTE, STOMACH PAIN OR BODYACHE
Please self-isolate and call us
PLEASE CALL FOR A PHONE CONSULTATION WITH YOUR FAMILY DOCTOR
(905)-815-9090
or email us
admin@abbeymedical.ca
OUR OFFICE IS OPEN
DOCTORS WILL BE ANSWERING ALL YOUR CONCENRNS OVER THE PHONE,
DOCTORS ARE THE ONE TO DECIDE IF YOU NEED TO COME IN PERSON
Monday and Friday: 9am-5pm
Tuesday- Wednesday- Thursday: 9am-7pm
Saturday: 9am-1pm
​These hours may change without advance notice
A message from
Dr. Julie Bégin
June 2021
Dear patients,
Thank you so much for your support and understanding during my illness. Unfortunately, I have suffered a set back and I am not doing well as planned. On the bright side, I have started a new treatment which is extremely promising for an improvement in 3-6 months.
As a consequence, I have decided to take a full medical leave for the next 3-6 months. I will continue to monitor all of your laboratory and radiology results and specialist consults.
I will unfortunately not be available for in person or phone consults.
​I am grateful that my colleagues will continue to care for you during my absence.
Stay safe and enjoy the beautiful weather as I keep you all in my thoughts and prayers
THANK YOU FOR YOUR COOPERATION
Over 50?
Turning 50 is a milestone in many people's lives. It's also a milestone in your health care, where various preventative care tests become available for you. The premise of preventative care is to catch disease processes early so that prompt effective treatment can be implemented in a timely manner, to enhance patient care and outcomes. Below are the tests and treatments available in this and ensuing decades.
Mammogram:
Mammograms are recommended for women age 50-69 generally every two years. In Ontario breast cancer is the most common type of cancer in women. As women get older the incidence of breast cancer increases. Mammograms can help detect small cancers before there are symptoms. If found early there is a high rate of successful treatment and outcomes for women.
Colon Cancer Screening:
For those at average risk, no family history of colon cancer, a FOBT should be done
every two years. FOBT is a kit which may have been mailed to you, or is available at your family doctor's office, which tests if there is any blood in your stool. It is a simple test that can be done at home and mailed in or dropped off at your local lab. For those at higher risk of colon cancer due to a family history of one or more first degree relatives (parent, sibling, or child) having had colon cancer, then a colonoscopy is recommended,
usually every five years.
Prostate screening:
All men over age 40 should have a direct rectal examination of their prostate, which assesses any abnormalities of the prostate gland that could be cancerous. At the
age of 50 a PSA blood test is available to screen for and detect early prostate
cancers. Go to
www.cancer.ca
to decide if this test is right for you. This test if not currently funded by the OHIP program.
Flushots:
Flushots are available to everyone in Ontario as a form of health promotion through the
winter season. However our most important population to ensure receive vaccination is our 65 and older seniors. The flu can have devastating effects in this time of life, and since antibiotics are not effective against viral infections, vaccination is
our best weapon to prevent the flu.
---